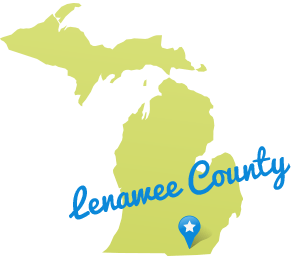 Fireplace & Chimney Cleaning Services in Lenawee County
This is where it all began! For nearly 30 years, Doctor Flue has been the leading chimney cleaning and inspection business, and it all started in Lenawee County, Michigan! Kevon H. Binder, aka "Doc", started Doctor Flue with his wife on October 17, 1986, in Tecumseh, Michigan. Fast forward three decades later and Doctor Flue has evolved from a one truck, one man operation to an award-winning service business with five Sprinter vans and a dozen full-time certified chimney sweeps!
Providing fireplaces to the hardworking residents of Lenawee County
Lenawee County residents are Salt of the Earth and the backbone of Michigan's economy. Whether you're working at a manufacturing plant, harvesting crops on a commercial farm, or attending classes at Adrian College, while working at a convenience store night job you deserve to have a warm, comfortable home to come to after a long day!
Doctor Flue works hard to provide you with the highest-quality products from some of the best brands including:
Kozy Heat
Napolean
Valor
Wittus
Jotul
Stoll
Family Owned, Family Oriented
Lenawee County is an ideal place to raise a family with the public school systems ranking high on the Michigan Department of Education's annual list of top schools. Doctor Flue is a family owned, family operated, and family focused service company dedicated to keeping you and your family safe. That's why we pride ourselves on ensuring that your chimney or fireplace is up to National Fire Protection Association standards. During your annual chimney inspection, our nationally certified chimney sweeps will evaluate, diagnose, and explain not only what needs repairing, but also why it's important to get those repairs.
Contact Us
Doctor Flue is Lenawee County's premiere choice for chimney and fireplace services. We offer chimney inspections, chimney repair, chimney relining, chimney caps, fireplace installation, and fireplace facelifts. Our CSIA-certified technicians are trained in the latest repair and installation methods to help save you time and money.
Contact us online or call us at (800) 438-3583 to schedule your appointment today!
Doctor Flue offers chimney and fireplace services in all Lenawee County neighborhoods, including:
Adrian
Tecumseh
Blissfield
Irish Hills
Morenci
Hudson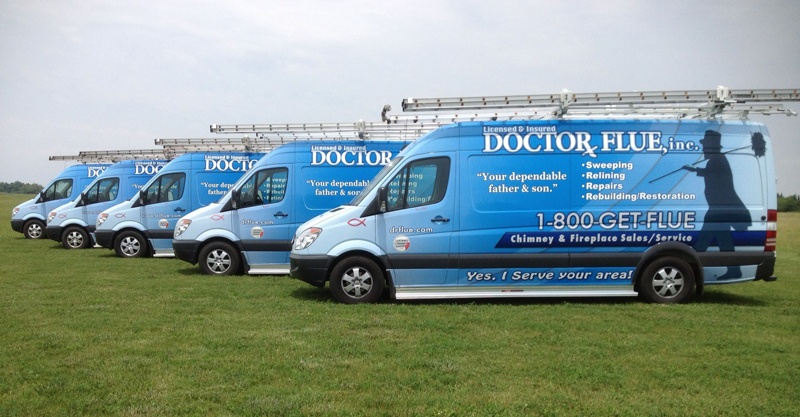 Five Doctor Flue trucks ready to go!