Wood Fireplaces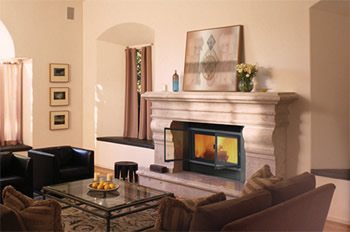 A crackling fire, dancing yellow-orange flames, the scent of pine and cedar; nothing compares to a real wood fire. A fireplace can transform your home into a place of warmth, beauty, and comfort, and in a way that melds perfectly with the look and feel of your decor. But today's fireplaces offer so much more than ambiance; a modern fireplace also provides a practical way to heat your home.
Sales & Installation of Wood Fireplaces
If you'd like to add comfort and warmth to your home, we can help! Doctor Flue, inc.® offers a very large selection of wood fireplaces. You're sure to find exactly what you're looking for.
We also offer fireplace installation services for our clients in Michigan and Ohio.
Woodburning Fireplace Projects by Doctor Flue
Wood Fireplaces: Actual Clients
Fireplace Installation Project Photos
Wood Fireplaces: Products
Check out these stunning Wood Fireplaces offered by Doctor Flue, inc.®:
Our Service Areas
We serve large portions of Michigan and Ohio, including:
View Our Entire Service Area