Gas Inserts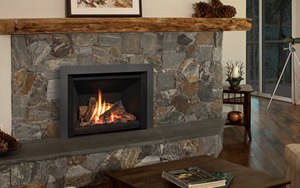 Gas inserts are an excellent alternative to your open fireplace. If you'd like to heat your home more efficiently, consider converting to a high efficiency gas inset. This allows you to heat a portion of your home efficiently.
Gas inserts are usually made of cast iron or steel, and can be installed in your existing fireplace. Gas inserts feature glass doors, so you can view the beautiful orange flames in comfort and safety.
Gas inserts are convenient, clean, and comfortable. With just a flick of a switch or touch of a button, you can enjoy a beautiful, clean-burning fire, even when the power's out!
Your choices for an efficient gas insert are many. View our contemporary Norwegian JØtul models, or distinct Valor products.
Looking for inspiration? View our client photos.
Our Service Areas
We serve large portions of Michigan and Ohio, including:
View Our Entire Service Area