Chimney Repair Services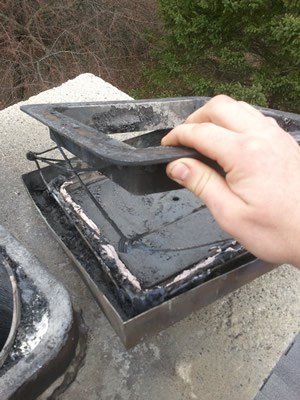 Repairing a damaged chimney
---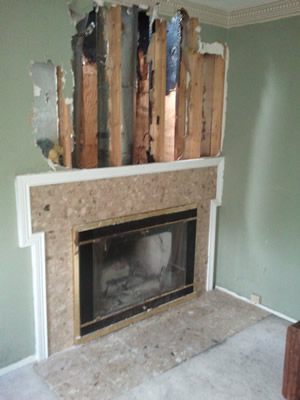 Damaged chimney after a fire
---
Doctor Flue specializes in chimney repair for residents of Michigan and Ohio. We offer the following chimney repair services:
Leaky chimneys – After heavy rain, a leaky chimney not only damages your fireplace but also causes water to seep in and damage the interior walls of your house. Our expert chimney specialists can quickly repair any leak, keeping your home dry and damage-free.
Chimney rebuilding – Sometimes a quick fix just isn't enough. Doctor Flue offers chimney rebuilding services for homeowners who have extensive damage to an existing chimney or need a new chimney built from the roof up!
Chimney relining – A damaged chimney liner leaks dangerous gasses into your home, which can lead to carbon monoxide poisoning. Have no fear, our sweeps are here! Let our expert technicians replace any clay or steel liner, protecting you and your family.
Damaged chimney caps, crowns, and covers – Keep those critters out! If you've ever noticed birds, raccoons, or squirrels living in your chimney, then you probably have a damaged cap, crown, or cover. Doctor Flue specializes in replacement chase and cap covers, and chimney crown repair.
Chimney fire damage – One of the most common causes of chimney fires is hidden defects. With Doctor Flue's video inspection technology, our highly trained technicians can find even the most difficult-to-spot problems, saving your home from potential fire damage.
Why Choose Doctor Flue
Our CSIA-certified technicians are trained in the latest repair methods. We're continuously training and educating our sweeps to stay current in new and emerging technologies by attending annual classes and industry specific trade shows.
Doctor Flue offers a same-day diagnosis guarantee. All chimney damages are fully documented with photos and video scan, allowing us to show and explain to you the issues the same day as the inspection.
Chimney repair isn't just our job; it's our specialty!
Our Service Areas
We serve large portions of Michigan and Ohio, including:
View Our Entire Service Area