Gas Fireplace Service
Don't Play with Fire. Let Us Safely Repair Your Gas Fireplace
Gas fireplaces are a clean, efficient, and beautiful way to enjoy a fire year-round. But repairing gas fireplaces can be tricky. You have to know what to look for and how to fix it. You'll need the right tools and parts; and you need the skills and knowledge of how to safely work with a gas appliance...
...Or you can skip all that and hire a gas fireplace repair service provider. If you're in Michigan or Ohio, Doctor Flue, inc. is just a call away.
Contact us online or call us at 800-GET-FLUE!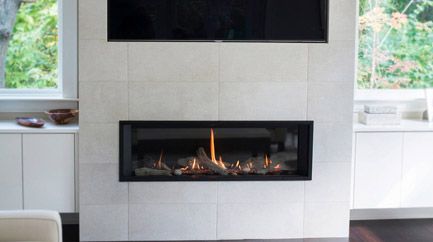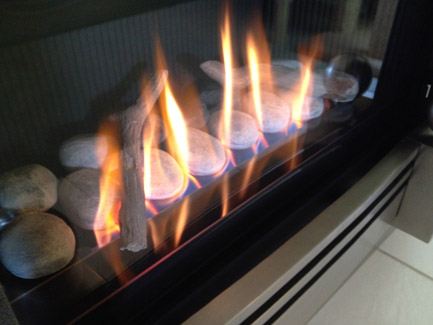 Leave your fireplace repairs to the experts at Doctor Flue, inc.
Doctor Flue, inc.'s NFI Certified Gas Technicians are trained to safely inspect, diagnose, and service most gas fireplace makes and models, including:
Direct Vent, B-Vent, and Top Vent Gas Fireplaces
Sand Pan Burners, Vent-less, and Vented Gas Logs
Free-Standing Gas Stoves
Not sure what type of gas fireplace you have? The easiest way to locate the make and model of your fireplace is through the owner's manual. If you no longer have the owner's manual or can't locate the make and model, try locating the fireplace's rating label or identification plate often found behind the fireplace's lower louver. Remove the lower louver of your fireplace and look to see if it is attached to a gas line or stamped on the floor of the insert.

We'll Keep Your Gas Fireplace Burning Bright
The top issues that usually occur with gas fireplaces are related to the pilot light, main burner, or a maintenance item, such as a noisy fan. If you have a pilot light that will not stay lit, it may be one of three common causes; your pilot flame is bad, your thermocouple sensor is bad, or your main control valve is bad. If the pilot light is operating correctly, but the main burner will not turn on, it could be a larger problem such as soot build-up that is obstructing the flame or faulty wiring.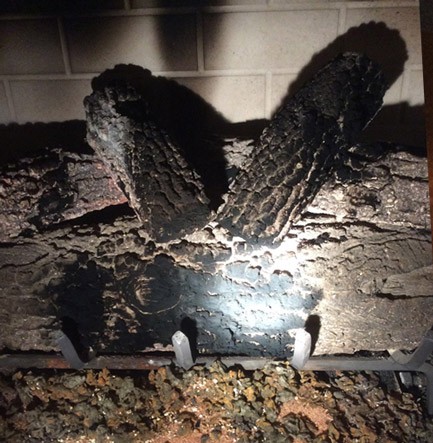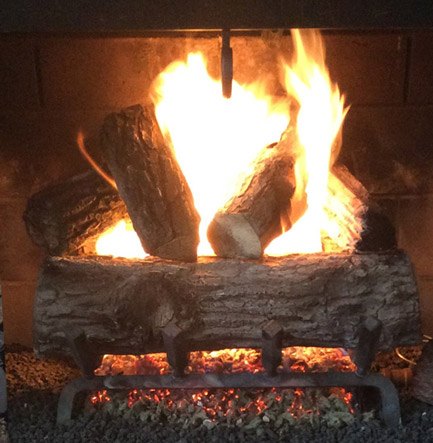 Whether it's a new issue or one you've tried to fix on your own without success, we're ready to help with both new and older models. Our NFI Certified gas technicians are trained in the latest service techniques, including repairs on:
Pilot lights
Spark ignitors
Thermocouples
Gas valves
Fans
Whatever problems you encounter with your gas fireplace; we can fix it!

Schedule an Inspection Today!
Why wait for a problem to occur? Let us inspect your gas fireplace, and you'll rest easy knowing it's ready to use whenever you need it.
When you hire Doctor Flue, Inc. for your annual gas fireplace and chimney cleaning, you'll receive:
Cleaning of gas logs for better glow pattern
Removal of hazardous soot and carbon build-up
Inspection of valves for gas leaks
Instant evaluation summary

Our Service Areas
We serve large portions of Michigan and Ohio, including:
View Our Entire Service Area