Gas Logs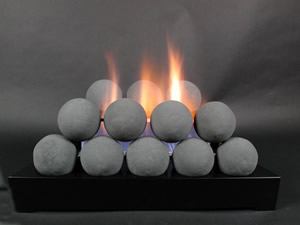 Convenient, safe, cost effective, and stylish, gas logs are an excellent choice for your home heating needs. Don't worry about the hassle of burning wood and cleaning ashes; gas logs offer a simpler alternative.
Modern gas logs come in a variety of styles, so you can find exactly what you're looking for. View our entire line of Rasmussen gas logs for a plethora of décor ideas, including stones, balls, shapes, and even glitter!
For ideas and inspiration, take a look at our client photos.
Gas Logs by Doctor Flue, inc.
View our available gas log products:
Rasmussen Gas Logs
Quality Products since 1907
Rasmussen Gas Logs
Quality Products since 1907
Our Service Areas
We serve large portions of Michigan and Ohio, including:
View Our Entire Service Area