Custom Fireplace Renovations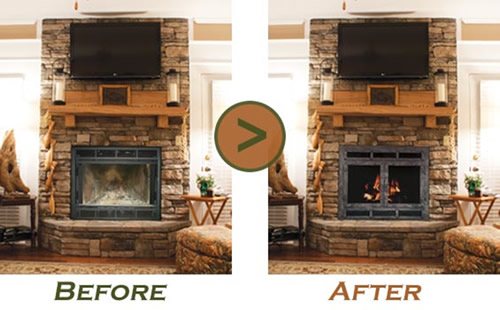 Give your fireplace a complete, custom Facelift , quickly and easily!
Does your fireplace need an update? Maybe you've recently remodeled, and want to change the look of your fireplace, or perhaps you've noticed that your fireplace looks the same as all your neighbors. Whatever the reason, it's time for a Fireplace Facelift by Doctor Flue, inc.®!
What is a Fireplace Facelift?
A Fireplace Facelift is a renovation of the look of your fireplace, and it's accomplished in one, easy step. Your new Facelift is completely unique to your fireplace. Everything is custom sized to fit your wood of gas fireplace completely.
You can design your own unique Facelift from a wide selection of styles, colors, finishes, and options. The result? A complete Facelift to match the décor of your home, and is uniquely designed for your fireplace!

How does Doctor Flue, inc. accomplish a Facelift?
A Facelift is completed in one easy-to-install step. It's so simple because the mounting system is magnetic, which allows the frame to completely cover the entire face of your fireplace. Doctor Flue, inc.® can easily measure and install your new Facelift quickly and efficiently. Plus, Facelift doors eliminate drafts and reduce up to 90% of heat loss!
Design Ideas
The following designs are just a few offered by Doctor Flue, inc.®. We offer 12 louver designs, 25 unique finishes, and unlimited custom combinations. Want to see more? Request a quote for your Fireplace Facelift today!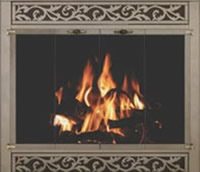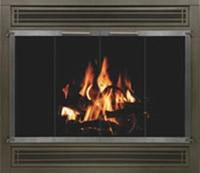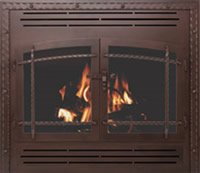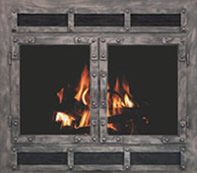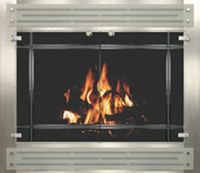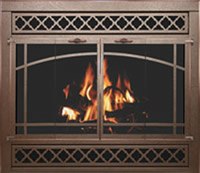 Our Service Areas
We serve large portions of Michigan and Ohio, including:
View Our Entire Service Area