Fireplace & Chimney Cleaning Services in Metro Detroit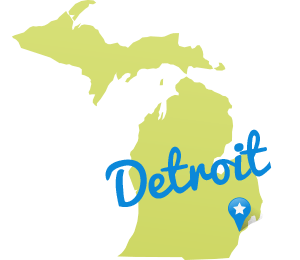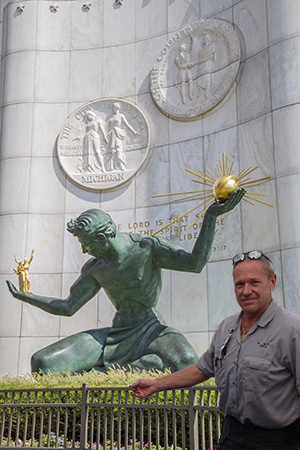 Detroit and its surrounding neighborhoods are filled with a diverse array of beautiful homes. Whether you live in a bungalow in Royal Oak or a modern colonial in Grosse Pointe, you likely have a chimney that needs to be cleaned. Or, you may not currently have a fireplace and would like to have one installed! Whatever your chimney and fireplace needs are - Doctor Flue is here to serve you.
What can Doctor Flue do for You?
Doctor Flue is an award-winning chimney sweep, but our services don't stop there. One of our first company mottos was "More than just a Sweep"!
We also reline flues and rebuild chimneys. We install various fireplaces, including gas and wood-burning fireplaces, inserts, stoves, and furnaces. We also do masonry work, install chimney caps, concrete crowns, and more!
If you have a leaky chimney, we have a solution! Doctor Flue puts an end to the leaking with our solvent-based weber permeable water repellant.
Rest assured, if you need any chimney or fireplace services in the Metro Detroit area, we are here for you. Give us a call today to see how we can help at (800) 438-3583.
Doctor Flue offers chimney and fireplace services in all Metro Detroit neighborhoods, including:
Royal Oak
Novi
Northville
Farmington
Grosse Pointe
Birmingham
Bloomfield Hills
Troy