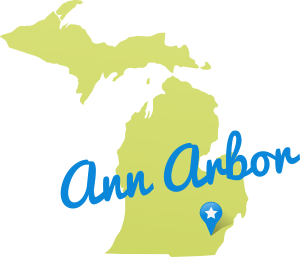 Fireplace & Chimney Cleaning Services in Ann Arbor
For nearly 30 years, Doctor Flue, inc. has serviced both new and historic homes in Ann Arbor, Michigan. Whether your home is located in the heart of downtown, or in the surrounding neighborhoods, Doctor Flue's CSIA Certified Chimney Sweeps and NFI Gas Specialists are nearby to help solve your chimney and fireplace needs.
Expert Services for Historic Homes
Ann Arbor is home to thousands of historic homes with unique, custom fireplaces. These older homes require some special attention when it comes to maintenance and renovations. Fortunately, the Doctor Flue team is highly experienced in cleaning and repairing historic chimneys. If you're looking for an upgrade, Doctor Flue also offers new fireplace installations and fireplace "facelifts". View our full list of chimney services.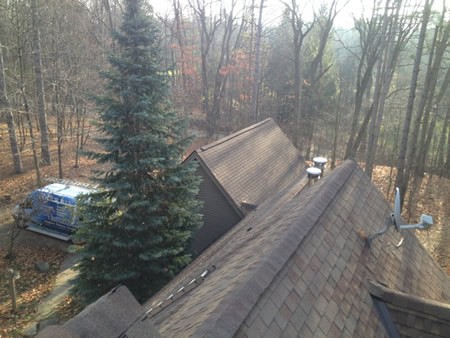 Tree-Friendly Chimney Sweep in Ann Arbor.

Tree-Friendly Products
In 2014, Ann Arbor was ranked as one of the "Top 25 Most Beautiful Cities in America" by BudgetTravel.com. One of Ann Arbor's most unique qualities is its considerable number of trees. Nicknamed "Tree Town," Ann Arbor has a total of 50,000 trees lining the streets and 50,000 more in parks. For those Ann Arborites who don't like to burn wood as a heat source, Doctor Flue offers a variety of gas products including fireplaces, stoves, inserts, and logs. View all products available through Doctor Flue.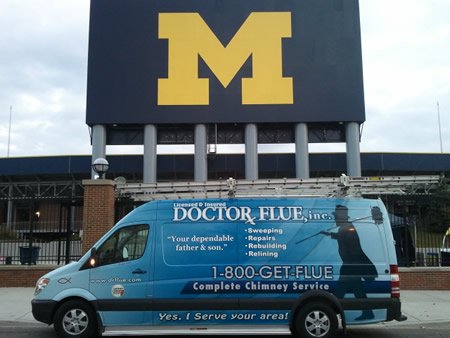 Doctor Flue visits U of M in Ann Arbor, MI.

Doctor Flue "Goes Green"
From our experience working with homeowners in the Ann Arbor area, we've learned that residents value eco-friendly services. Take a look at how Doctor Flue "Goes Green".
Contact Us
If you're in need of chimney and fireplace services in Ann Arbor, contact Doctor Flue today! We can conduct a comprehensive chimney inspection to help you determine the best plan to solve your chimney and fireplace problems. Give us a call at (800) 438-3583 or send us an email at office@drflue.com.