Fireplace & Chimney Cleaning Services in Dearborn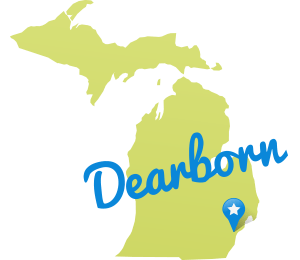 Doctor Flue, inc. is proud to serve homeowners in the Dearborn, Michigan area. The birthplace of the Ford Motor Company, Dearborn is a city filled with hardworking individuals who love to come home to a warm hearth after a long day at work. Doctor Flue offers a wide variety of fireplace and chimney services to ensure that your flue is safe, clean, functional, and beautiful.
Chimney Cleaning
When is the last time you had your brick chimney cleaned? If your answer is "more than a year ago," then it's time to schedule your annual chimney cleaning with Doctor Flue! Our expert CSIA certified chimney sweeps use the latest chimney cleaning technology available to remove flammable and smelly creosote and to detect any potential problems with your flue. Our vacuum filters are cleaned every single day and we take great care to ensure that your home is left just as clean as we found it. Learn more about Doctor Flue's chimney cleaning services.
Gas Stoves
Add some warmth to your Dearborn home with a gas stove from Doctor Flue. A gas stove is a great option for homeowners who don't currently have a fireplace, but would love to add one. Installation is quick and easy and models are available to fit any budget or style. Gas stoves are an energy efficient way to heat your home, cook, and enhance the elegance of a room. Browse all gas stoves available through Doctor Flue.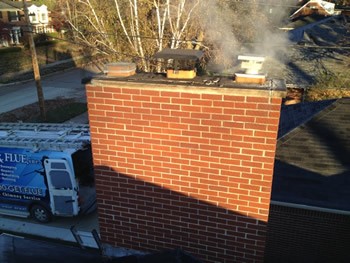 Schedule Your Appointment Today!
Doctor Flue, inc. is Dearborn's choice for premium chimney and fireplace services. We offer chimney inspections, cleanings, caps, chase covers, crowns, relining, repair, fireplace installation, and more. Request a quote with Doctor Flue today, or contact us for more information!