Fireplace & Chimney Cleaning Services in Toledo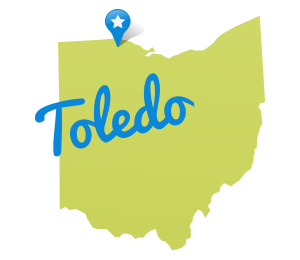 Located just 40 miles from our headquarters in Tecumseh, Michigan, Toledo is a hub for beautiful homes with chimneys and fireplaces in need of servicing. Whether you need an annual chimney inspection, cleaning, repairs, or just want to give your fireplace a fresh look, Doctor Flue's expert team of specialists is nearby and ready to help improve your hearth.
Glass Fireplace Doors & Accessories for the "Glass City"
Renowned for its glass production industry, Toledo is known as the "Glass City". Below, we've compiled a few of our favorite glass fireplace doors and other glass products available through Doctor Flue.
View our full list of products.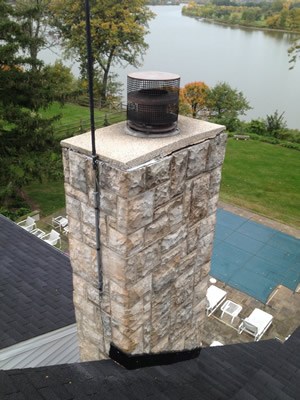 Chimney repair along the beautiful Maumee River.

Leaky Chimney? Doctor Flue Can Help!
Located in the heart of the Great Lakes region, along the Maumee River, Toledo gets its fair share of rainy days and heavy snowfalls. If you have ever noticed your chimney leaking, contact Doctor Flue today for a professional chimney inspection. Our CSIA certified chimney sweeps will conduct a comprehensive inspection to pinpoint the source and cause of the leak. From there, we will make recommendations on the best way to fix your leaky chimney to preserve the integrity of your masonry.
Learn more about leaky chimneys.
Set up an Appointment Today!
Doctor Flue makes it easy for Toledo residents to set up an appointment. Simply request a quote online and we will be in touch shortly! Questions? Give us a call at (800) 438-3583 or send us an email at office@drflue.com.